Skip to main content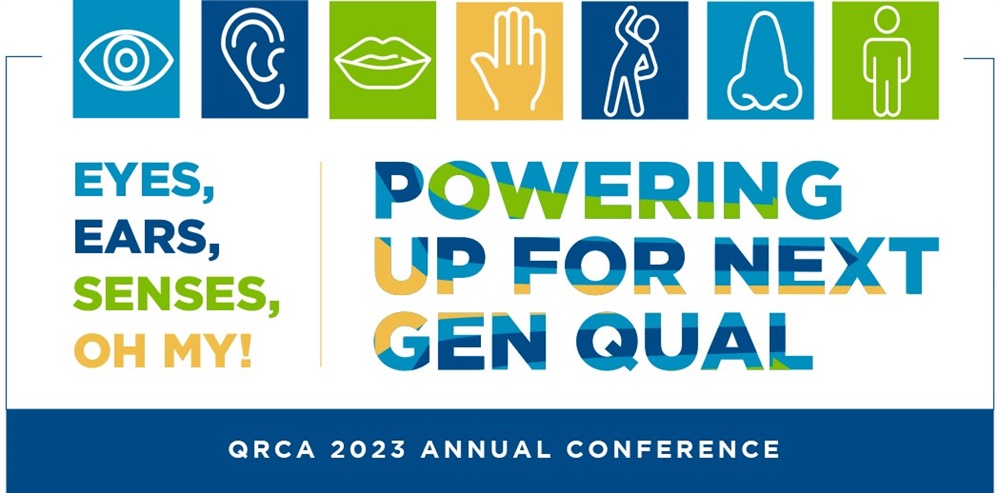 QRCA 2023 Charlotte Annual Conference Sessions
Look back on the sessions from QRCA's Charlotte Annual Conference in 2023
as we Power UP to prepare for the next era of qualitative research.
---
Purchase individual session recordings here!
If you are interested in purchasing multiple sessions, check out our customizable BUNDLE!
---
Technology has fundamentally changed the ways we observe, how we listen, the methods we use, and even how we are influenced. Every day we interact digitally and there is a constant barrage of misinformation and disinformation that makes it difficult to become educated both as a consumer and a professional researcher. Culturally, these conflicting resources contribute to a fragmented society and as quallies we have to learn new ways to adapt our senses in order to find insight through all the noise.
We are in a unique position in the marketing research industry being solely focused on the practice and discipline of qualitative research and how it intersects a wide variety of subjects from hybrid design, UX, social, and more. Our members and attendees represent consultants, in-house researchers, suppliers, and martech. Let's pause for a moment and consider this: New quallies will never experience a digital-free research environment. Now is the perfect time to learn from professionals in a wide range of practices including UX, Academia, Authors, Industry Verticals, and more. Together we will tune our senses in the now tech-first environment where we live and work. Check out the conference recordings below to explore these topics further!
---